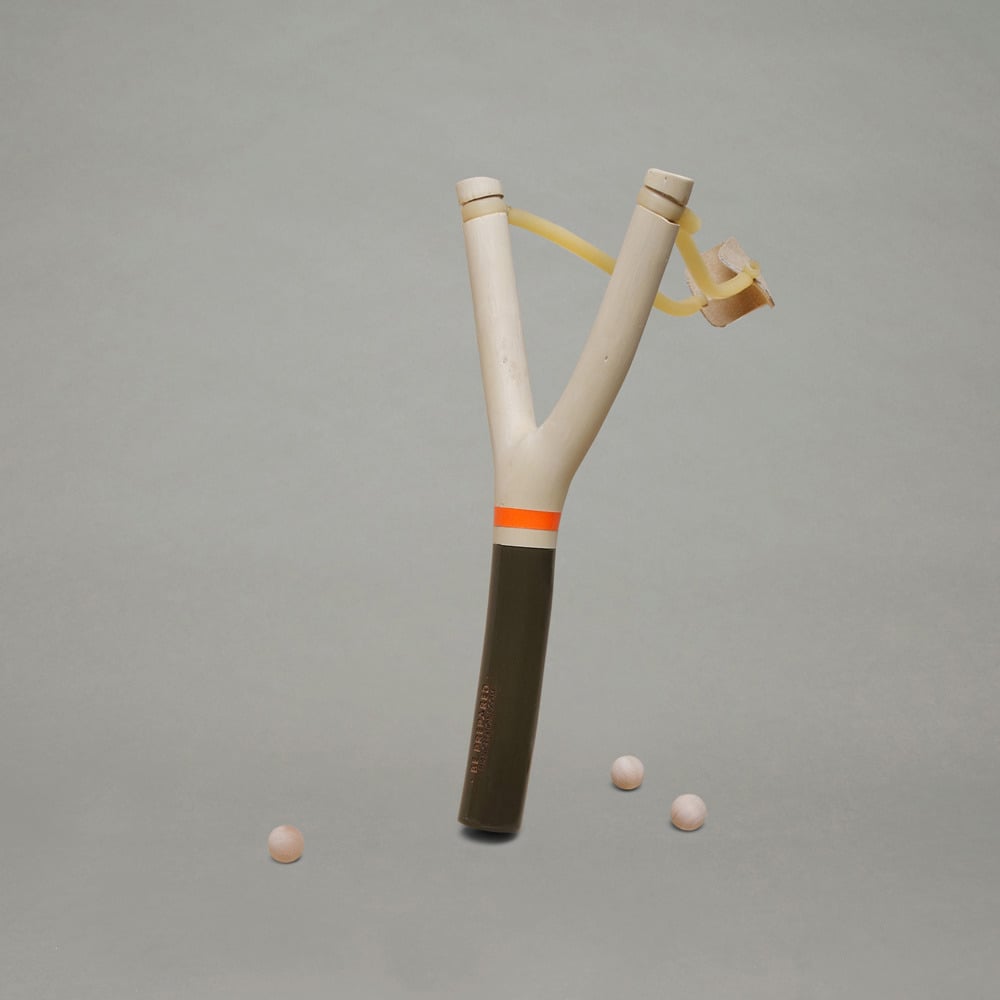 We couldn't help ourselves but team up with Hella Slingshots when we saw the magic they were creating in their Californian workspace.
"These one of a kind slingshots are hand made in California from a split fork tree branch. Each is carefully airbrushed with acrylic paint. The leather projectile pouch is attached using natural latex tubing and sinew"
* as this is a natural product, picture is for "illustrative" purposes only, small, natural variances might occur in the product you receive.
approx size: 4" x 9"
Important Safety Guidelines
- Slingshots are not toys. Even though slingshots are not restricted items, children should always be supervised by adults when playing with slingshots.
- Always wear eye protections. You can get them from our website for from any hardware store.
- Know your target and what's behind it.
- Make sure you have an adequate backstop for your target.
- Inspect latex tubing before each shot for any signs of wear, brittleness or breakage. Do not shoot if latex tubing is worn or damaged in any way! Replace damaged or worn latex tubing immediately. You can send your slingshot back and I can
- Do not shoot at hard surfaces or at the surface of water. Slingshot ammo may bounce off or ricochet and hit someone or something you had not intended to hit.

Photographed by: Julie Langenegger Lachance